Women's
Hair Regrowth Micro-needling Roller
---
Sale price
Rs. 790.00
Regular price
Rs. 1,900.00
Hair Regrowth Micro-needling Roller is designed for professional home use on hair loss control & regrowth by triggering body's wound healing response which stimulates protein production for new hair follicle rejuvenation.


Formulated with high-grade 540 Grade A Titanium, our rollers create thousands of minuscule contact points to stimulate endothelial growth factor production for follicle and hair growth.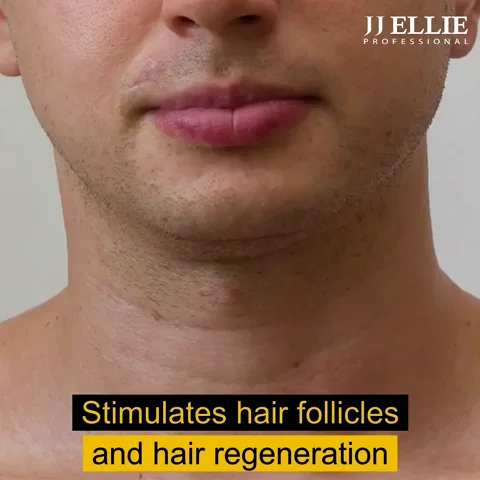 What Size Roller for Hair Loss?
The best way to treat hair loss is to use 2 different rollers of various sizes. You use a roller with smaller needles to boost the absorption of your topical scalp treatment products on a weekly basis. You use a roller with longer needles to promote follicle and hair growth by producing endothelial growth factor on a monthly basis.
To boost absorption and efficacy of your topical treatment product, you should use 0.25mm roller. You can use 0.25mm roller every other day or every day only if your skin can tolerate daily treatment.
To stimulate endothelial growth factor production for follicle and hair growth, you can use 0.5 to 1.5 mm rollers.  You can use 0.5mm once per WEEK or once per Month. On the other hand, 0.75 to 1.0mm can be used once per MONTH.
For 1.5 mm roller, you can only treat your scalp once per month with professional supervision only. Warning: 1.5mm is extremely painful. You might need micro needling numbing cream.
DRASTIC IMPROVEMENTS WITH:
Bald Spots
Receding Hairline

Breaking Edges
Thinning Hair
Temporary Hair Loss

FEATURES:
Reactivates scalp's natural regeneration process
Stimulates protein production & cell growth responsible for new hair growth
Increases scalp circulation & nutrients to follicles
540 Grade A Titanium
Anti-bacteria & infection
Safe & painless
SPECIFICATIONS:
Material: Grade A Titanium
Length: 0.25mm/0.5mm/1.5mm/1.0mm
DIRECTIONS:
Sterilize roller in alcohol solution before and after each use.
Wash and dry hair.
Apply pressure. Roll back and forth in the desired area for 4 - 5 times. Switch direction.
Apply scalp serum after use if necessary.
DO NOT USE:
On open wounds.
On acne or irritated skin.
PACKAGE INCLUDES:
1pc X Anti Hair Loss Micro-needling Roller

Related Products
---